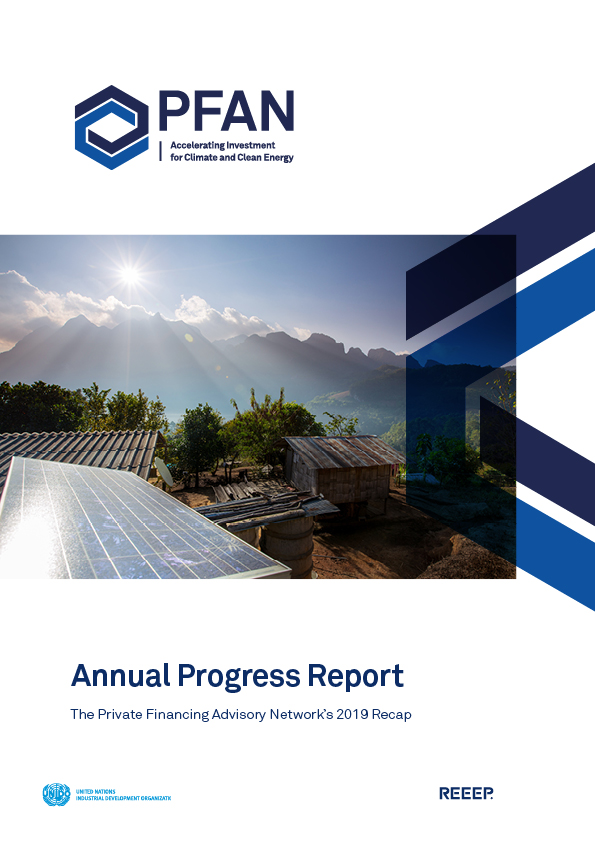 PFAN Annual Progress Report
Since 2006, PFAN has been bridging the gap between promising entrepreneurs who may have difficulty finding access to funding and international investors who have difficulty finding good opportunities in low- and middle-income countries.
We are pleased to present our Annual Progress Report, reflecting on our 2019 activities. Over US$232 million was raised by 21 PFAN supported projects and businesses, and 120 new projects in 33 countries around the world received PFAN support. PFAN continues its journey to scale up its activities and reach more project developers in more countries. We now accept applications year-round from 122 countries in Asia, Central America and the Caribbean, Eastern Europe and Central Asia, Sub-Saharan Africa and the Pacific. Additionally, we are focusing more and more on supporting projects which provide climate change adaptation benefits.
In 2019 we started to work on cooling projects, opening up PFAN to a whole range of new sectors and technologies. We recognize not only our responsibility, but also the opportunity to contribute towards the overarching goal of gender equality and the empowerment of women. Therefore, PFAN developed a gender strategy, which was operationalised as a gender action plan in 2019, to address embedded and unconscious gender bias within both our internal operations and market-facing activities.
Read our full PFAN Annual Progress Report and visit our interactive version!